Topless Waitresses and Strippers
If you are looking for Australia's hottest topless waitresses and strippers, you have come to the right place.  We specialise in bucks parties, poker parties, boys nights and private functions. Deluxe Models Australia will help you create a night to remember.
We are all about the extra 1% and will happily tailor our service to suit your needs.  Deluxe Models is committed to providing YOUNG, GORGEOUS and FUN topless barmaids, topless waitresses and strippers for your next event.
Deluxe Models service areas include: Melbourne, Sydney, Brisbane, Gold Coast and Perth.
Our services include bikini waitresses for sporting events and boys nights in.  Lingerie waitresses, topless waitresses, nude waitresses and strippers for bucks nights and bachelor parties.
Deluxe Models has a range of Bucks night ideas and bucks party packages to suit every occasion.
Stuck without a place to hold your function?  We can help.  We have a range of venue packages in each city to assist in providing the perfect bucks party, including food, drinks, activities and ladies. What more could you want!
Looking for awesome bucks party ideas?  Our bucks party packages include poker bucks nights through Poker Deluxe with topless poker dealers, bucks party cruises with topless barmaids serving you delicious food and drink.  Bucks friendly venues with all-inclusive food and drink packages.  Niche venues like indoor golf or arcade games all including our gorgeous topless waitresses.
Or why not try our specialty Tits on Toast.  Where are beautiful models will come and cook your party breakfast in the morning at the start of your bucks party or after a big night.
Contact us today to find out how we can help you create a night you will never forget!
Service Areas Include: Melbourne, Sydney, Brisbane, Gold Coast and Perth and all surrounding suburbs. Our ladies also travel to regional areas, ask us for a quote!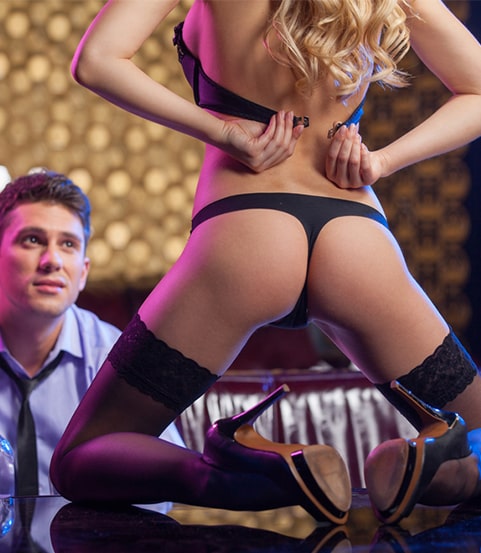 Professional Reliable Entertainment
We pride ourselves on being a professional and reliable entertainment agency that caters for a range of events.
From crazy bucks parties  to corporate and promotional events, boys nights, divorce parties and any other event where you require gorgeous ladies to entertain your guests, we can help!
I would come back and recommend Deluxe Models in the future.
Alex R
Melbourne Bux Party
Their private cellar bar downstairs oozes class with that good old cigar and whisky bar feel.  Its the perfect location for a private bucks party.
Check out the St LuJa Package here which includes $1000-$1500 bar credit, a complimentary bottle of whisky, 2 gorgeous waitresses to keep you entertained and to top it off a raunchy strip show .